Language Lizard has a great selection of unique gifts – perfect for bilingual students and teachers in diverse classrooms. This holiday season, celebrate diversity and show your support for bilingualism with these fun gifts!
Idiom Book Series
Our new Language Lizard Idiom Books are a guaranteed hit with teachers and students. These are fun books for kids to share with their families, exploring common English idioms using clever multicultural illustrations and English example sentences. Teachers can include Idiom Books, and the included free activities, in take-home packets for students.
Bilingual versions of the books provide idiom translations and meanings in a second language, making the idioms easier for English language learners to understand.
Our Favorite Bilingual Books for Readers of All Ages!
There's no better time than the holidays to find a cozy spot to snuggle up with your kids and share a special book! Here are some of our readers' favorites, sorted by reading level. Each book is available in many languages. (Click each book for a full description and list of available languages.)
Younger Language Learners Will Love…
Just Right for Older Readers
Stories the Whole Family Will Enjoy
Complete Teacher's Set for Culturally Responsive Classrooms
Our newest educational resource, Building Bridges With Bilingual Books And Multicultural Resources, also available in a complete teacher's set, is a truly unique gift for teachers. These sets are available in Spanish and Arabic, as well as a set with assorted languages.
In addition to detailed lesson plans, the guide provides numerous diversity activities, literacy games, and fun activities from around the world.
Room to Read's Personalized Book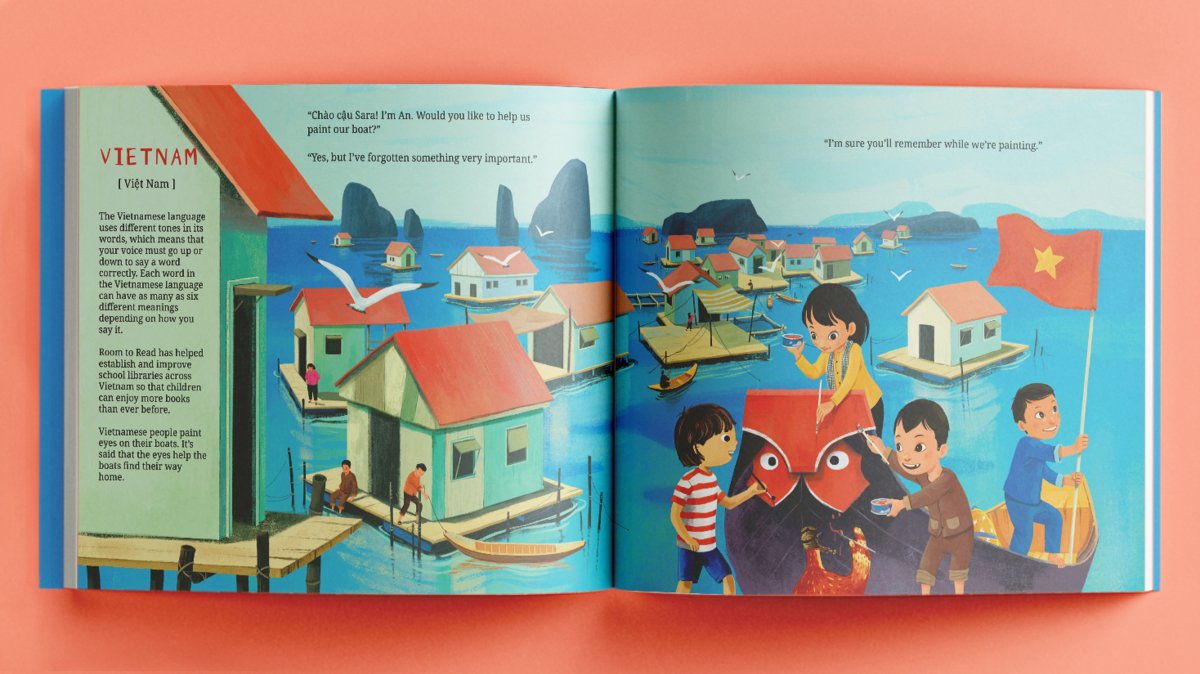 Language Lizard is proud to support Room to Read's mission as part of our Pledge 1% commitment.
Be Brave is a wonderfully diverse, colorful, personalized book available from Room to Read. It highlights six different cultures illustrated by local artists, making Be Brave a true multicultural celebration.
T-shirts in English and Spanish
Teachers and students alike will love our T-shirts in English, Spanish, French and German (and dual-language) that celebrate bilingualism and diversity with messages like: Welcome Your Friends (with "HELLO" in different languages), I'm Bilingual, What's Your Superpower? and We All Smile in the Same Language. There are many more design and color options available at our Amazon store.
Posters
Our Thank You, Welcome and Hello posters make a great gift to create welcoming classrooms and libraries. Each poster includes greetings in over 30 different languages. Purchase them separately, or together in our poster 3-pack.
Mugs
These colorful mugs celebrate cultural diversity and the love of languages – perfect for educators, students and families alike! All mugs are 11oz and microwave safe. Perfect to sip a warm beverage as you enjoy a bilingual book!
Gift Certificate
Language Lizard gift certificates are a great gift choice for students, teachers, librarians, and others who support dual-language children.
Recipients can choose their own books in over 50 languages, including Arabic, Chinese, Farsi, French, German, Gujarati, Haitian Creole, Italian, Japanese, Nepali, Polish, Portuguese, Russian, Somali, Turkish, Urdu, Vietnamese, and more!
You can select gift certificates in any value, add a special note of thanks, and have them sent via email within one business day!